~~~
In addition to being very effective in releasing daily stresses, EFT sessions facilitate improvements in even long-held stress and anxiety-related issues. 
You may experience great improvement and even transformation in areas such as:  weight struggles, chronic pain, insomnia, smoking, relationship conflicts, personal and business-related performance, fears of public speaking, flying, driving, medical or dental concerns, panic attacks, and many others.
Each session consists of gentle, yet powerful, discoveries and releasing of new and long-held stresses and anxieties that are contributing to emotional or physical issues. More in-depth than the tea tapping sessions, we go into greater detail of past events to clear the sources of current distresses and facilitate breakthroughs.
Here's how to know if private sessions are right for you: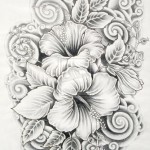 • You don't even know how to begin.
• You tried EFT but didn't experience any noticeable benefit.
• You have achieved some results on your own but are now stuck.
• You prefer working one-on-one.
• You prefer working on your own but need help with this situation.
• You want greater results in less time.

a
Here's how it works:

~~~
Single 90-minute session:  $120
Purchase
Single 60-minute session:  $90
Purchase
Single 30-minute session:  $60
Purchase
 a
A Taste of EFT.  $ Free
If you are new to EFT, contact me now for a complimentary mini-session.

Save
Save
Save
Save
Save
Save
Save
Save
Save
Save
Save
Save
Save
Save
Save
Save
Save
Save
Save
Save
Save
Save
Save
Save
Save
Save
Save
Save
Save
Save
Save
Save
Save
Save
Save
Save
Save
Save
Save
Save
Save
Save
Save
Save
Save
Save
Save
Save
Save
Save
Save
Save
Save
Save
Save
Save
Save
Save
Save
Save
Save
Save
Save
Save
Save
Save
Save